Welcome to PMT
PMT is a powerhouse boutique firm which provides asset advisory, consulting and public relations services. PMT\'s focus is on providing significant added value to its clients by addressing specific investment or business needs across a broad spectrum of client portfolios. Whether PMT is identifying cutting edge investment opportunities for its roster of high net worth clientele, or advising clients on the structure or participation in specific business transactions, PMT provides the utmost personalized service to meet its clients\' ever-changing needs and demands.
PMT has several divisions that provide focused client services: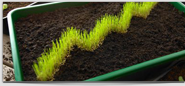 Pacific Med Trade Investments (PMTI)
PMTI works with its clients to advise them on their financial services needs. PMTI actively searches for new ways to put clients in position to make profitable transactions, whether that involves rebalancing portfolios, assessing geopolitical risk factors, or being introduced to new and interesting business opportunities. Frequently, PMTI finds creative debt financing solutions to enhance project profitability and expand the range of investment opportunities.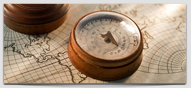 Pacific Med Trade Consulting (PMTC)
PMTC works with leading organizations across private, public and social sectors to help clients achieve their strategic objectives. Because of our deep functional expertise as well as our diverse backgrounds and geographical reach, PMTC has the ability to identify and facilitate solutions to problems that others might not recognize, and the creativity to design solutions that enhance a client's goal realization. PMTC also consults with sovereign governments and international development agencies to identify infrastructure needs and match those sovereign needs with private capital in mutually beneficial vehicles. This same skill set is frequently called upon by public companies looking for private equity. Furthermore, PMTC often utilizes its experience and relationships in the MENA and GCC regions to manage marketing and operational relationships for producers and distributors.