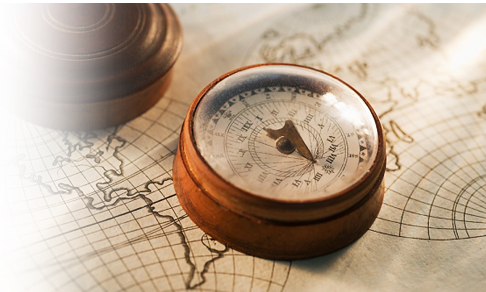 Consulting
Pacific Med Trade Consulting (PMTC) is a boutique management consulting firm. We are a trusted advisor to leading businesses, governments, and institutions.
Consulting that Makes an Impact
We work with leading organizations across private, public and social sectors to guide them to achieve their strategic objectives. Our scale and knowledge allow us to address obstacles or problems that very few can. PMTC has functional expertise as well as broad geographical reach with our partners and affiliates. We are passionate about helping solve the challenges that matter most to our clients and to the global marketplace.
Marketing, Brand Management and Consumer Insights
We discover the practical insights that power growth through consumer identification and digital advantage. PMTC helps clients win the consumer decision journey, organize for digital leadership, and master multiple channels for sales excellence. PMTC helps clients take a 360-degree view of consumers and consumer decisionmaking, and translate insights and a better customer understanding into concrete business ideas. PMTC helps the company adapt its business practices and objectives to deliver exceptional performance in its chosen market space. PMTC also helps businesses and organizations understand their customer lifecycle, and better maximize the value of their customer base by seeking out additional or supplemental opportunities to monetize their investment in customer acquisition.
PMTC also helps companies organize their consumer marketing, clarify the marketing role, design the marketing organization, and develop client capabilities needed for success. We assist client sales and channel management by helping clients perform comprehensive, end-to-end transformations of their go-to-market and sales organizations; these endeavors help clients boost growth, reduce costs, and build best-in-class capabilities. With our affiliate relationships, PMTC helps companies take full advantage of digital marketing's potential by utilizing digital analytics, market research, technology, business design, and online strategies.
A brand is often a company's most valuable asset. PMTC helps companies define the benefits and experiences that make brands relevant, distinctive, and credible to customers, and develops strategies to differentiate brands through superior positioning relative to competitors. This frequently means repositioning established brands to better meet customer needs. As marketers launch many new brands and sub-brands to address their customers' fragmented needs, we help define the roles and relationships of brand assets within a portfolio and consolidate brands to reduce complexity, overlap, and costs—all within a coherent brand architecture. PMTC helps companies understand that the brand's promise must be delivered at all places of contact with the customer. Our holistic understanding of business and the modern multichannel environment allows us to collaborate effectively with our clients in implementing brand strategies—and help specify what the organization must do to deliver a consistent brand experience to customers.
Relationship Management Services
PMTC often facilitates relationships between capital investors, producers and retail distributors, particularly in markets that have special requirements or challenges. PMTC utilizes its experience and understanding of different consumer cultures to advise clients on how to best market to and reach different consumer channels. Further, PMTC uses its international experience and affiliates to manage relationships on the ground for its clients, particularly in the MENA and GCC region. Bridging the gulf in different marketing and management styles, PMTC plays an instrumental role in helping clients achieve their corporate objectives and beat their financial goals.
Global Real Estate & Diverse Project Development Capabilities
Real estate projects, whether residential, resort or commercial, require a careful market analysis and creative ideas on how to maximize profits and control costs in the global marketplace. Moreover, creative capital and debt structures often enable clients to pursue and complete projects that otherwise would have been overlooked or ignored. We work with our clients as friends and colleagues. We build their capabilities and leadership skills at every level and at every opportunity to enable a wide variety of client-desired outcomes.
Management Location & Immigration Services
We believe project leaders must be at the location where their contributions are needed the most. On a selective basis, we provide immigration consulting services. We have a powerful network of professionals on which our clients rely. We are not lawyers and we do not work with all clients; we are specialists who handle elite immigration and naturalization assignments based on our exceptional business and governmental connections and understanding of the unique skills that particular individuals bring to desired projects.
Master Planning and Resource Allocation
We provide master planning research as well as strategic advice for large-scale projects across the United States, Europe, the Caribbean and the Middle East. PMTC has consulted with and advised developers and sovereign nations on the feasibility and likely outcomes of infrastructure projects, large scale developments, and debt and equity opportunities. These projects run the gamut from destination resorts to airport, seaport and road access/enhancement projects; providing resources and enabling opportunities for sovereigns in crisis situations; and helping pair public infrastructure needs with private capital opportunities through creative financing and debt vehicles.
Clients seek out our private and public sector introductions, which make an important impact by powerfully contributing to project success when human and intellectual capital is needed the most. PMTC will collaborate with you to help your organization anticipate opportunities, overcome obstacles, and achieve optimal results.